Display a custom login page with your Guest Internet Device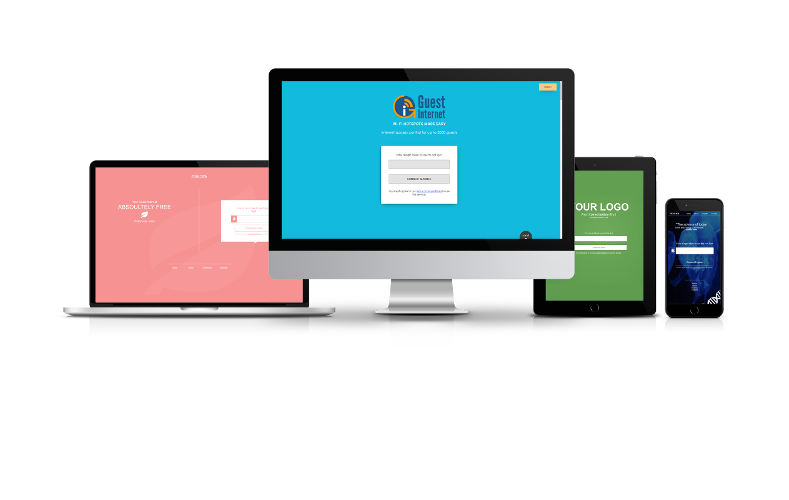 The first thing your guest will see when they connect to your network is a Login Page.
This is a perfect opportunity to introduce yourself, increase brand awareness and promote offers and deals to your customers
Easy to use Wizard
With the GIS units you can display a custom login page to your customers, promoting offers, improving brand awareness and linking to other resources.
Select from one of 12 built-in designs using the wizard
Upload a custom background image with a logo or picture
Upload a custom login page tailored to your needs
Product Range
Using the built-in wizard is easy; simply select a picture, give the hotspot a name, some contact details and a message for the guests.
Fully Customizable
I you want something a bit more personal, you can use a custom background displaying your logo, or an image of the venue to reinforce your brand and provide familiarity for your users
You can see a demo of the hotspot login page wizard.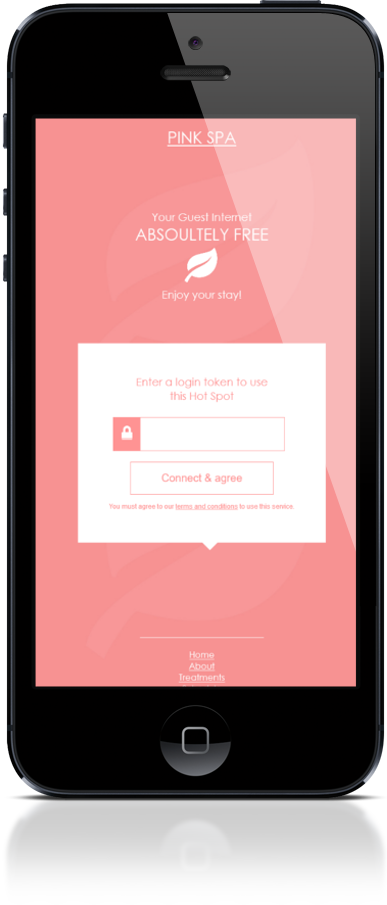 Responsive design
A large number of hotspot users will be using mobile or tablet devices, requiring a "responsively" designed login page. All the templates provided by Guest Internet are responsive, and will display well on both desktop and mobile devices.
Customisation
The login page can also be fully customized using HTML/CSS/Javascript to fit your requirements. This allows you to tailor your login page to match your current website, feature links to useful resources and more.
Increase traffic to your website
A "walled garden" can be created with the GIS units using allowed IPs, to allow access to certain websites without authentication. This way unauthorized guests can still access your website but are blocked from general internet usage
Multiple Login Types
The GIS units have 5 different login methods. Each display different information and options in the login box. The login box is handled by the GIS unit, so you simply need to style you page and the GIS unit does the rest
Product Range